Some dire numbers from Factset on changes in consumer preferences / sentiment through March-April 2020: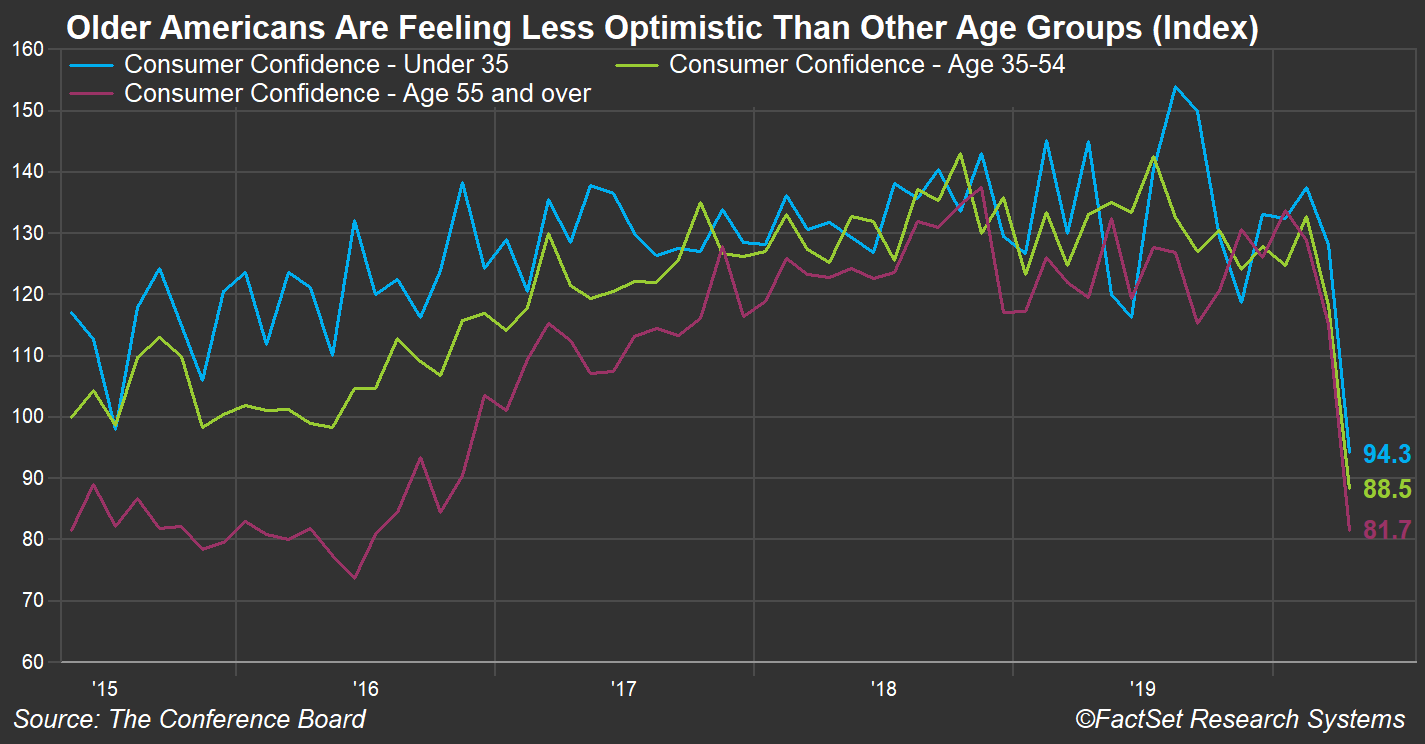 "According to The Conference Board, consumer confidence has weakened significantly with the overall index falling from 118.8 in March to 86.9 in April, the lowest reading since June 2014."
"... older Americans (aged 55 and over) are much less optimistic than survey respondents under 55. This poses a problem as we look to economic recovery... [as] households in which the head of household is 65 years old or older represent 22% of total household expenditures in the U.S. In addition, this age group dominates spending at full-service restaurants and travel and lodging."
Things are getting worse in travel and transport sectors: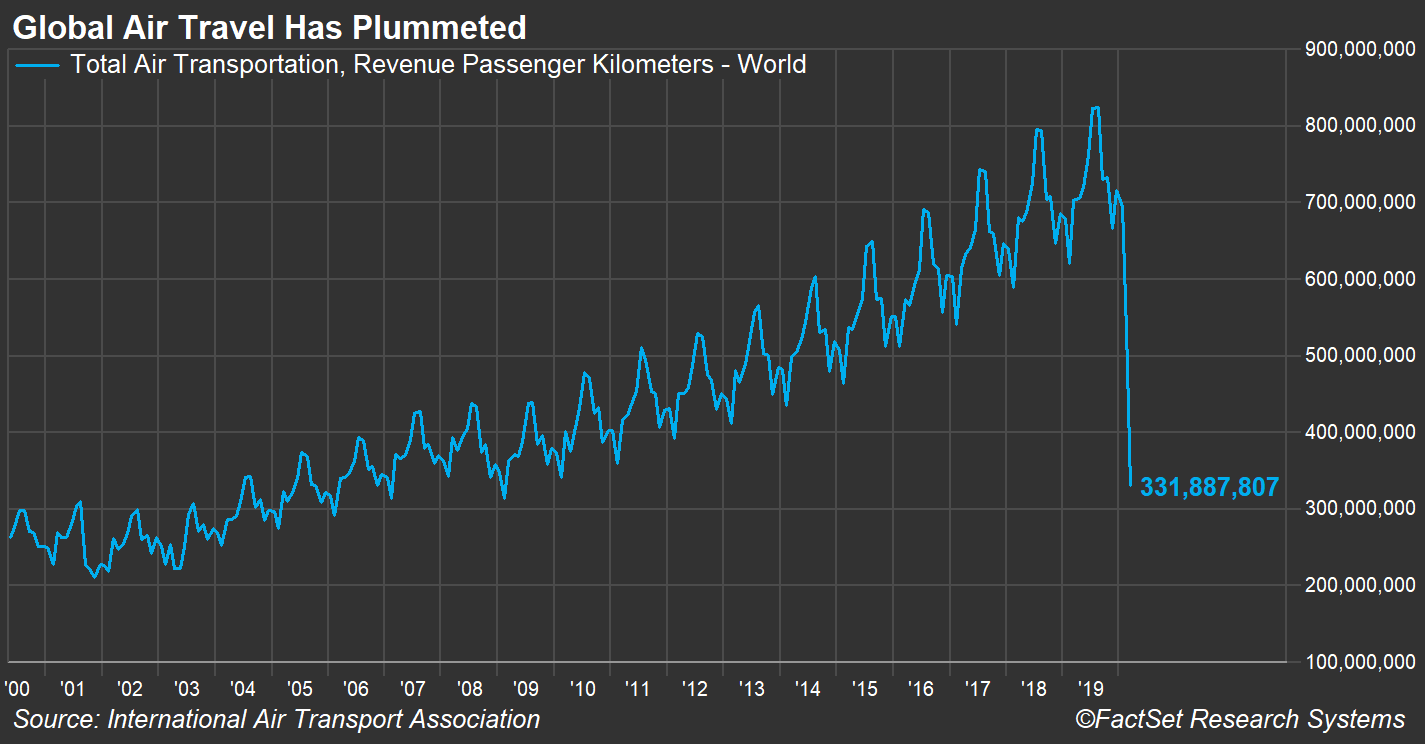 "According to the International Air Transport Association, global air travel was down 52.9% in March compared to a year earlier, hitting its lowest level since the Global Financial Crisis."
"In the U.S., jobs in air transportation fell by 27.4% in April."
"The four major U.S. airlines—American, Delta, United, and Southwest—are prohibited from laying off or furloughing workers until after September 30 as a condition of receiving billions in payroll assistance as part of the CARES Act. But these carriers have been asking employees to take voluntary unpaid or lower-paying leaves, reduced hours, and early retirement."
On travel sector: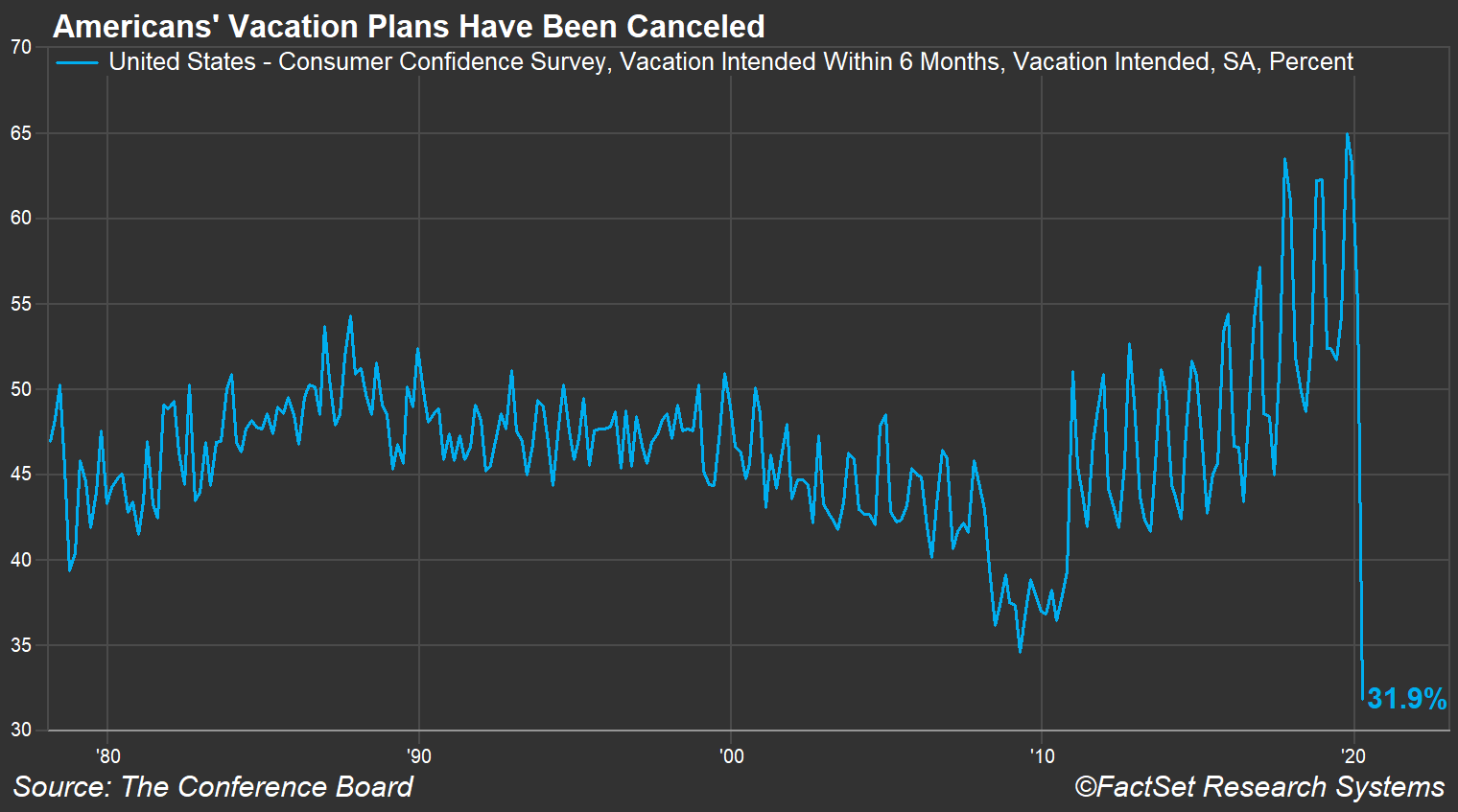 "The April consumer confidence survey shows that just 31.9% of respondents intend to take a vacation within the next six months. This down from 54.9% in February and is the lowest reading ever in the 42-year history of this survey question."
"We only have monthly personal consumption data through March... In March, consumption on accommodations was down 43.3% compared to February while air transportation had dipped by 53.5%."